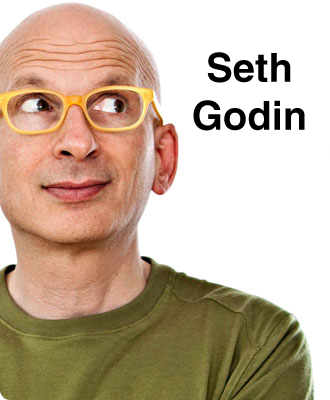 (This is the newsletter that was sent out by MailChimp to our subscribers.  Sign up in the sidebar if you would like to receive occasional updates)
Greetings to all of you!  2012 has whizzed by and here we are, at the end of one more year.  As I look back, I realize that most of my time has been spent on the web, launching TAFA's new site and then creating new ones for myself and Afghan Tribal Arts.  Each has demanded learning new skills, creating content and then getting information out to the public.  As social media has consumed so much time and become an effective way of communicating, I have chosen to go "easy" on email marketing.  Every morning I wade through emails that need to be read, responded to, or deleted.  So, if you receive my Rayela Art updates by email, you will only get a couple a year.
Rayela Art is my umbrella business which allows me to wear many hats.  The baby photo in the banner is me in 1962.  Is there a genetic code that predispositions someone to wearing hats and loving fabric?  If so, I must have it!
After all of these years of working with textiles, I find it surprising that most of my hats have to do with technology and communication. Life is full of the unexpected and the internet has paved the road for our ability to connect and hone our skills in new ways, unforseen all of those decades ago.  Before I go on with my news, please watch this video with Seth Godin, one of the leading gurus of social media.  He explains well how people like me use the internet to shape our world into a place where we can be leaders and where we connect with people of our "tribe".  It's inspiring and hopefully it will resonate with you and with your "tribes":
.
2012 Year of Websites!
I realized that I was a part of a tribe on the internet that needed a structured community.  There are many organizations on the web that provide specific and needed services to the textile and fiber art community.  But, I wanted something that was focused on the business end of things, that was international, that brought together historical and cultural textiles with contemporary and experimental works and that jumped in on the social media platforms that are out there.  I didn't find such a group, so I launched TAFA: The Textile and Fiber Art List in 2010 using a free blog platform to showcase our members.  By the end of that year, it was clear that we would need a "real" website that had a powerful search engine.  In mid-2011 we held a fundraiser on IndieGoGo which raised $5,000 to build the site.  It launched in January of this year.  (Click image to visit.)
TAFA Challenges and Successes:  The site went way over budget, costing $10K instead of $5K.  (I am making payments on it.)  Members who are technically challenged have had a hard time loading their info.  There were glitches to resolve and until October, there was not enough content to make the site interesting.  We still have many features we would like to add to the site, but it is finally an amazing place, a tribe that we can be proud of!  TAFA now has 470 members from 35 countries and each new profile that gets up on the site brings in new treasures.  It's a feast for the eyes and a huge accomplishment!  See the sidebar for quick links where you can tour the site.
TAFA has a presence on several social media sites (
See Hubs
) of which the most vibrant is our public page on Facebook with almost 5,000 fans.  We have beautiful albums there with member products and as this is a public page, you do not need to have a Facebook account to see them.  Click on the image above and enjoy yourself!Now the goal is to have the site generate enough income to grow it, invest in paid marketing, pay me a salary (!!!), and hire an assistant.  We depend on our sponsors for this and if you have a business which would appeal to an audience of smart, creative, well-traveled women over 40 years old (our niche market), consider
becoming a sponsor
!  The sponsor ads flash on every page except for the home page and member profiles and you could even sponsor a favorite cause or organization of your choice.
Zazzle:
 I needed a "product" that TAFA could sell, and although this is not a big money maker, we now have a shop on Zazzle!  Several members have "donated" their images which are now available on mugs, t-shirts, and other gift items.  These are great gift items and your purchases there help support our site.  One of the products that I really like are ceramic tiles that could be used in other projects.  I have an area by my kitchen sink that would be perfect for a TAFA back splash!  Another favorite are the ties we now have for men.  Definitely NOT boring!  Click on the image below to visit the shop.  You can use the search there to find products or see all items by one of our members.
TAFA definitely demands most of my time, but I also manage three shops on Etsy and re-did two of our websites this year.  I had large sites for both myself and Afghan Tribal Arts that I had set up on Frontpage years ago.  That software is now obsolete and as blogs have become an integral part of contemporary web design, I bit the bullet and decided to jump into WordPress, the most highly regarded web platform that pundits rave about.Wordpress is pretty much a skeleton format where you add plug-ins to make it look and operate the way you want it to. There are thousands of templates that you can get and tweak them to personalize them.  The biggest challenge is finding the right plug-ins that operate smoothly with your design.  Both my site and Abdul's now integrate blogs as the core part of our content.  Both are still new and will round out as I load more content over time.  Visit them by clicking the images below:
Rayela Art
  (this site)
You can follow both sites through RSS feeds, receiving posts by email and we have pages on Facebook as well:  
Rayela Art on Facebook
Afghan Tribal Arts on Facebook
I wanted to set up a blog for
Oshiwa
, as well, but just have not had the time to manage another site right now.  Oshiwa is a fair trade carving group in Namibia that I work with, managing their Etsy shop.  They make beautiful wooden stamps that can be used to print fabric or paper.  They can also be pressed into dough or soaps.  These are a great option if you are looking for gifts for someone creative in your life:
These new skills have opened up the door for doing some more web design and I have two clients lined up that will also use the WordPress platform for their sites.  These jobs should take me through the end of the year and after that, I am open to more free lance work of this type. I am also experienced with Blogger and can give tired blogs a facelift very quickly!  So, if you need some technical help with a project, don't hesitate to ask.  I don't write code yet, so that does place some limitations on what I can do.Why is this work important?
I believe firmly that when we connect with the handmade tribe, we are helping to make the world a better place.  Many of our TAFA members look at how their work can be sustainable.  They might use recycled materials, raise sheep on small farms, use dyes that are not toxic, and make quality work that lasts a lifetime.  Afghan Tribal Arts supports artisans who carve the beads and provides income in an area of the world that greatly needs economic development.  Oshiwa uses sustainably harvested wood from Uganda and employs talented carvers who love what they do. The culture behind handmade products also allows the artists and the business people to take ownership of their own lives.  They can work their own hours, have quality family time, remain in their villages and interact meaningfully with those around them.
We are all part of many tribes and I hope that you will join ours! Those of you who celebrate the Christ Mass and give gifts over the holidays can enjoy further giving by supporting the handmade tribe.  Christians might despair at the commercialization of Christmas, but I see it as an opportunity where all people can be united in a form of love and care for each other.  Whatever your path, when you give gifts, think of this road map as a guide:
made locally> made by someone you know>made by someone you want to support>made with materials/techniques you enjoy>sold by someone you know> sold by a project you trust > other
In other words, start by looking at what is in your local area (less polluting, supports local business) and then keep growing that circle further out until you find what you want.  For those of us who depend on online sales, this season is critical for our business.  Many of us make 60% of our yearly sales in the month of December.  So, while we can bemoan the commercialization of the season, we can also use it as an opportunity to grow our tribes.Stay in touch with us on TAFA, our websites, on our social media hubs or wherever you are.  Yes!  You can even drop an email!  🙂  Stay sane and go tribal!
Rachel Biel