dessign.net WordPress Themes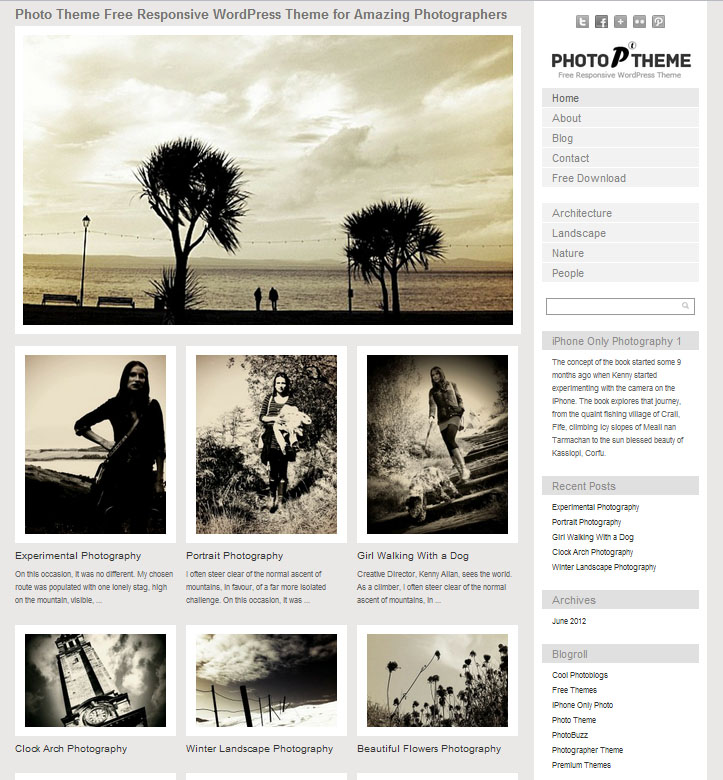 The template that I am using on this site, Flexography, was developed by Marios of dessign.net.   There are thousands of templates out there and I spent hours and hours looking for something that would work for me.  I wanted a clean, modern look and that is what dessign is all about.  There are many beautiful choices and I had a hard time picking the one that I would use.  The main criteria I used was to pick a template that would also work on ipads and iphones, something to consider with mobile technology becoming a preferred way to navigate the web.   Although Marios has many free ones, Flexography is a premium choice with a $29 price tag attached to it.  It is one of the mobile responsive choices.  I happily paid that as I think that Marios deserves compensation for his beautiful work.  It is an affordable price for me and I wish I could give him more.
It is always a bit of a leap of faith when you buy something like that from a stranger.  Marios does have a 'how to' video for his templates which helped get me started.  I made a blunder and emailed him and he jumped right in to help.  Now I am a fan!
My next project will be to re-do the Afghan Tribal Arts site.  I did that about 10 years ago, using Frontpage, and it is sorely out of date.  Marios emailed me the above photo theme as a possible choice and I loved it!  I think it will display ATA's beads and textiles beautifully!  Here is a screen shot of the old site as it stands now: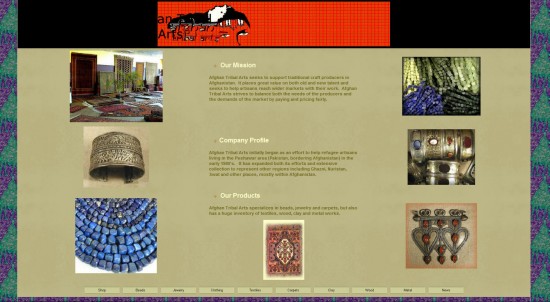 I can just see it in my mind's eye and am itching to start, but first have to get caught up on other stuff.  Both my site and Abdul's also involve changing servers and that is always a pain.  My old server does not accommodate WordPress well and it is also twice as expensive as bluehost, which I am now using.  I must put in a good word for them, too, as they have provided great customer service and helped me make the transfer as painlessly as possible.
WordPress has not come easily to me, but I am getting more comfortable with it.  If you also have an outdated site, you might consider it, but be ready for a great deal of frustration as you set it up.  A template is a great way to get good back bones into a design and then you can always tweak it if you understand code or get someone else to change it for you.
What do you use?  How do you like the dessign templates?  Do you have any favorite WordPress plugins?  That was another headache as WordPress comes with a skeletal choice of tools and then you have to find and add in the things you need for your site.  For example, I needed a table in one of my posts and the editor that came with my version didn't offer that choice.  So, I added TinyMCE, a plugin that expanded my editing possibilities.  Share some of your discoveries, headaches, etc. here so that we may all learn from each other.  If you wish to see responses, please check the box to follow responses as I will respond here.
8 responses to "dessign.net WordPress Themes"