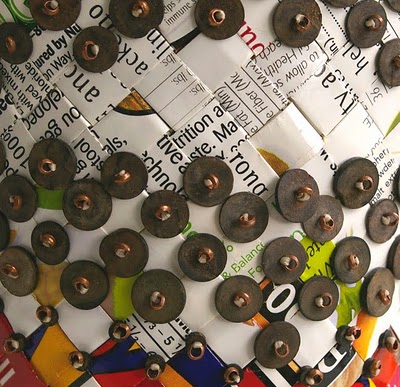 I've experimented with many craft techniques and worked seriously with clay for four years.  Difficulties and expense with renting studio space coupled with a longing to work at home turned me towards fabric.  Although I had taken a sewing class in High School and studied some Brazilian embroidery techniques, I am pretty much self-taught.  I started out making wonderful hats and sold them at art fairs.  Then the quilting bug bit me and I took on several large projects for several years.  I like hand work, bringing bits of pieces together to make a larger whole.  I still can't figure out how to do zippers or button holes very well…  But, since I launched TAFA in 2010,  I haven't had much time to explore this creative side.  I am hoping that this will change soon.  Watch the blog on this site for updates.
A few of my best pieces are shown here.  Check the "I Made This" section on the home page for more.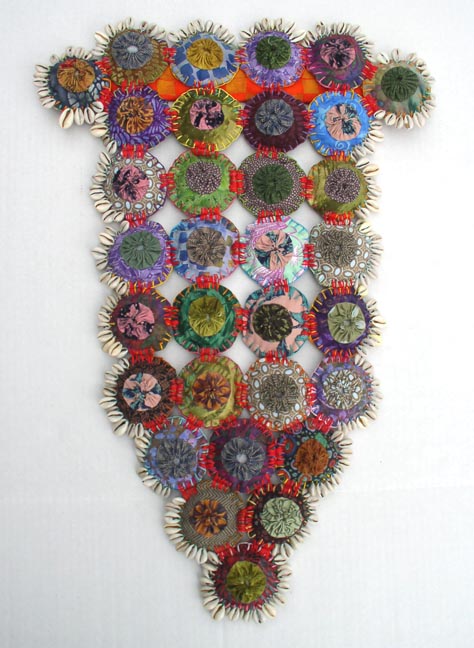 Honey Island, 2008
Collaboration with Allison Svoboda (I did the quilting and finishing.)
Paper: 
I have also been interested in the paper candy wrapper technique and have made several pieces with that.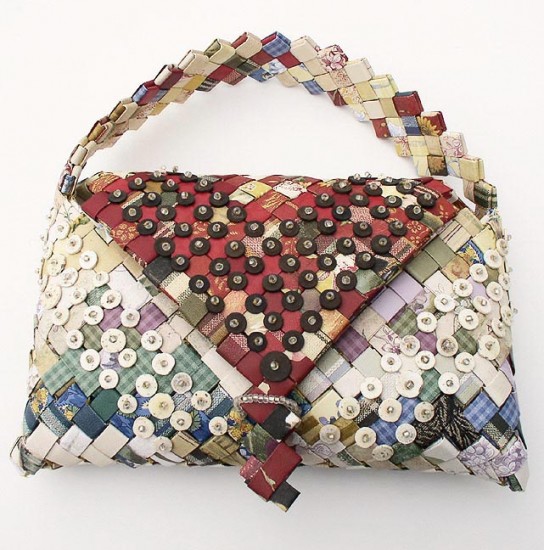 The following were all made with dog food bags:
[portfolio_slideshow id=824]
A couple of hats: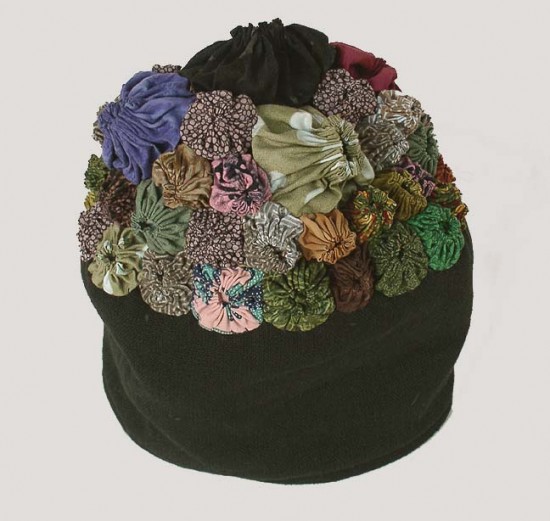 Carbuncle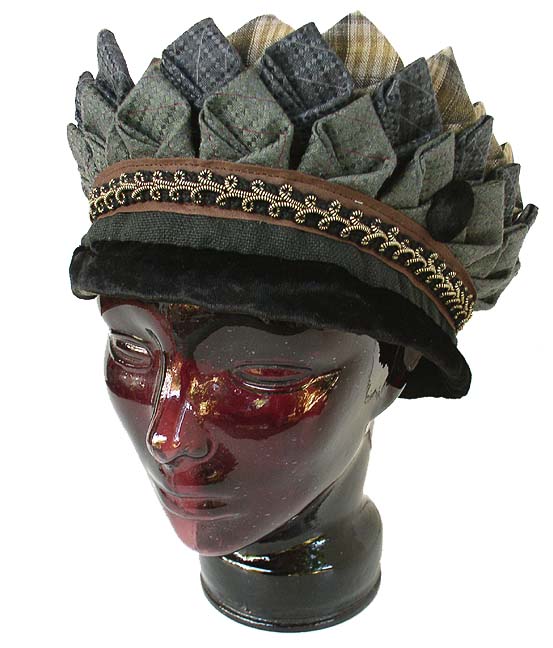 Prairie Points
The Prairie Point hat made it into this book: