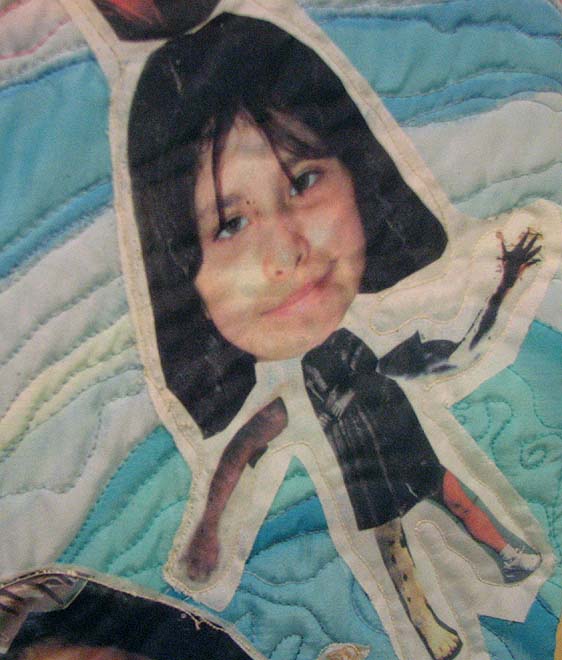 Inter-American World Quilts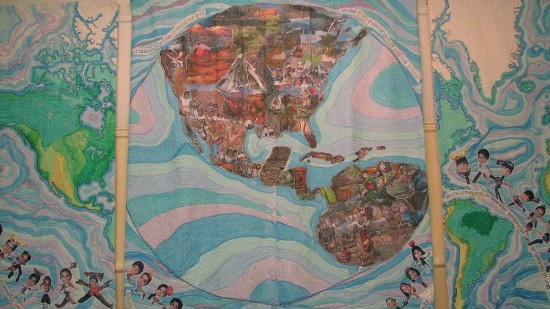 This project was done in collaboration with artist, Allison Svoboda, of Chicago and funded by a grant from the Chicago Cubs.  Allison's daughters attended the Inter-American school, a bi-lingual school (Spanish and English), with most kids being of Latino descent.  Allison volunteered as an art teacher.  She is also trained in architecture and interior design.  This was the first piece I did in collaboration with her and we hope for more in the future.
April 2007
Finished Panels: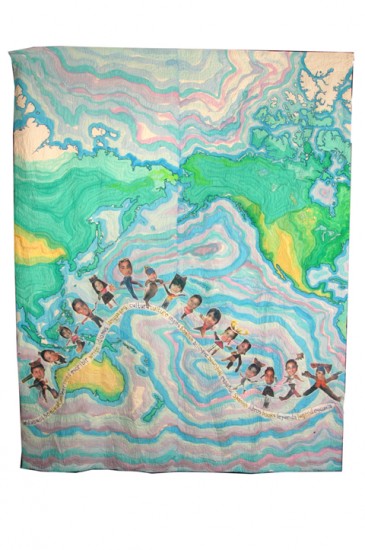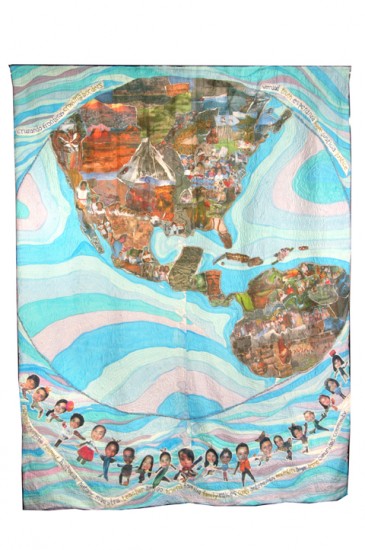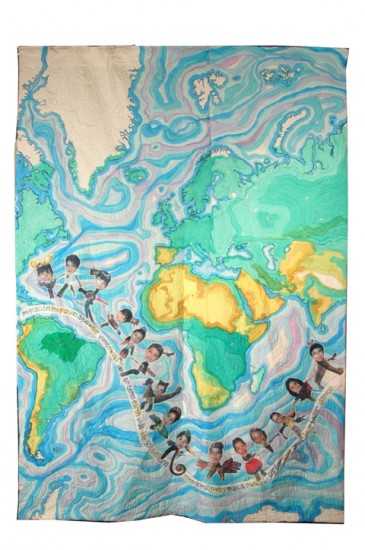 The project included three queen size panels of a topographical map of the world, emphasizing ocean currents.  Allison first drew the map out in pencil on silk and painted with fabric dyes.  I did the quilting and finishing.  We used Heirloom fusible cotton batting, which worked very well.  The central panel has a large collage of the kid's curriculum and all three panels show self-portraits done by the second grade class in a workshop with Allison.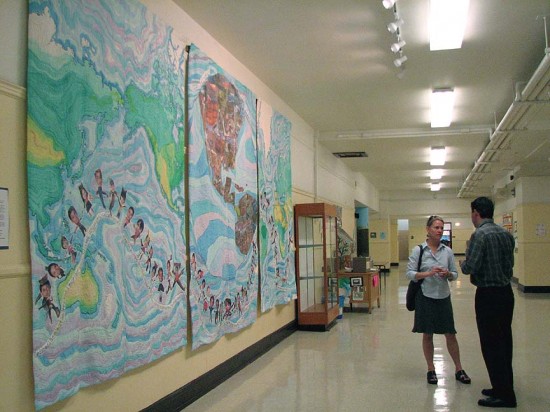 Allison in front of installed panels.
See the full story on my old blog.
More images:
[portfolio_slideshow id=732]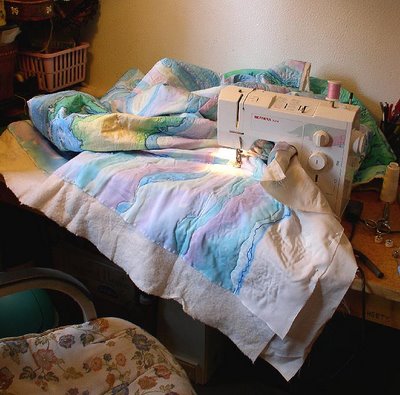 Whew!