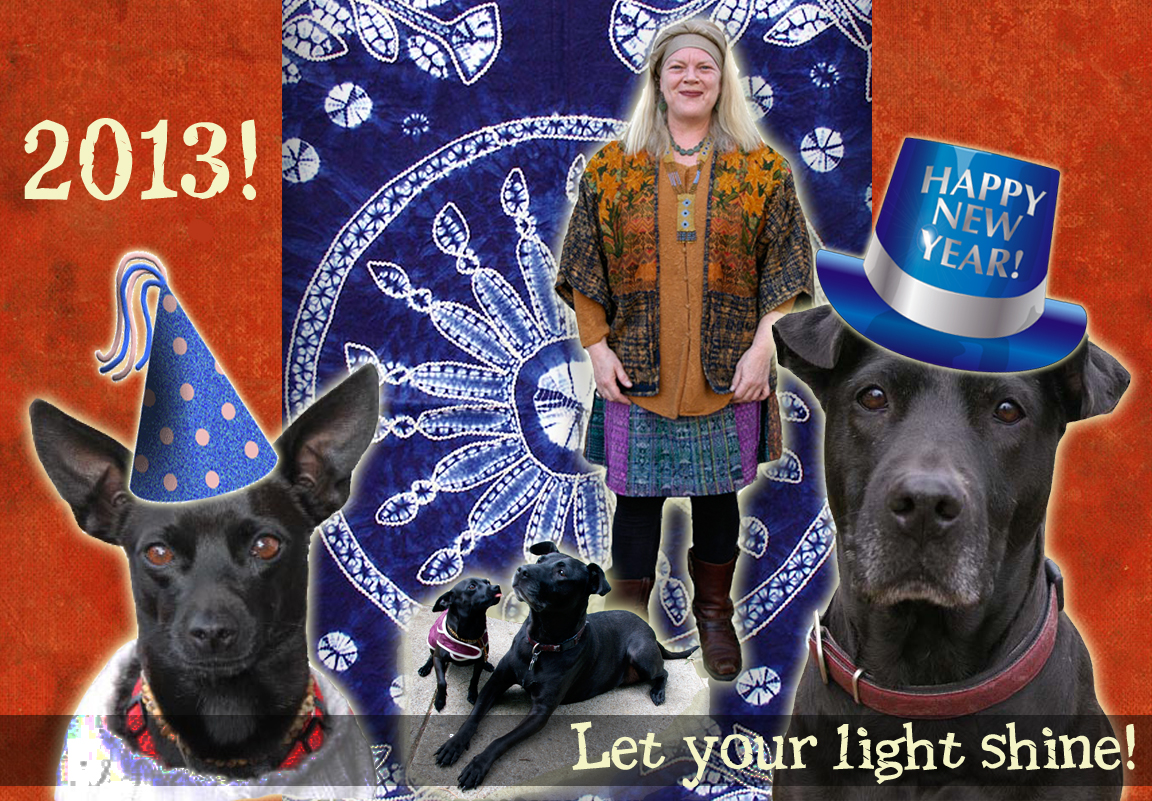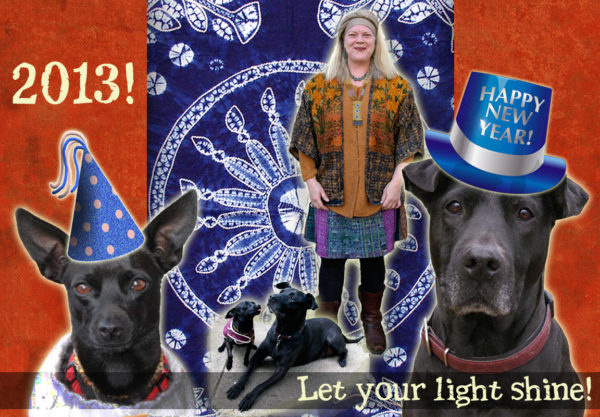 Happy 2013!
We used to sing a song in Sunday School, when I was a kid, "This little light of mine."  The words are very simple and we had hand gestures to go with them: "This little light of mine, I'm gonna let it shine.  (repeated 3x) Hide it under a bushel? No! I'm gonna let it shine, let it shine, let it shine, let it shine…
The end of one year and the beginning of another always serves as a time of reflection for me. Look back, look ahead, evaluate the good and the bad and figure out the next steps.  2012 was not an easy one for me or for many of my friends.  So many of us are struggling financially and then one after another seems to get struck down with some bizarre health issue.  My tendency is to curl in and keep to my own company when things are tough, something that I feel I need to work on.  Although I have an active community online, I have made very little effort to reach out and connect with my neighbors right here where I live this past year.  So, if I have a New Year's resolution, it is to let my light shine!  And, if people are going to see it, I need to move it around a bit more!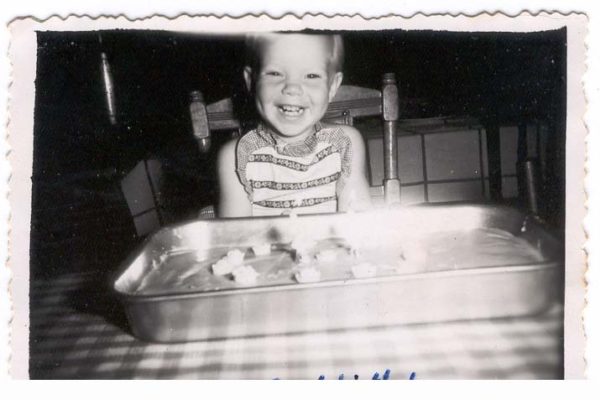 My light shining on my second birthday.  Loanda, Brazil, 1964.
All of us are given talents and gifts that are uniquely our own.  A friend of mine asked me a few years ago if I had a fear of success.  (We were talking about this long struggle that I have had to make it financially.)  I really don't think so.  I would love to see TAFA and the other projects that I work with take off and fly, reaching their full potential.  We measure success in many ways and one of them is to find profitability.  Money is not the answer, but it sure can ease some of life's pressures.  More important, in my book, is the quality of our relationships and work.  I feel blessed that I love what I do and that I have passion about my direction.  Finally, at the core of it all, is my belief that my light shines because of God's grace.  This faith allows me to take the next blind step into the future, to be open to the risks, to the unknown, to whatever lies ahead.
These three things, entrepreneurship, community and faith, make me a part of a large and diverse community.  We come from different backgrounds and belief systems.  I thrive in this diversity and ecumenism.  I learn and am inspired by the Other.  Wherever we are, we each make choices daily and in 2013, my wish for us all is to always choose Light over Darkness.  Light is not the easy road as it is one of revelation, of exposure, and of openness.  It is also one of vision and knowledge.  The world can be a dark, brutal place, but it gives me great comfort to know that there is light shining all over the world, light that pushes that darkness away.
The videos below are various interpretations of "This Little Light of Mine".  I hope that you watch them all and find inspiration that in our unique interpretations of light, we do have a common message and language.
This first one sets the tone for what I am trying to say.  Odetta gives a powerful message before she sings.  If you only watch one of the videos, choose this one.
Black gospel naturally leads us to Mother Africa, what Victorians referred to as the "Dark Continent".  Who can inspire us more than the light that shines from Soweto?  Africa has had more than its share of pain and hardship, yet it persists in a determined voice of hope, joy and love, an example for all of us:
Our individual lights come together as community:
That light is strongest in children, so full of the excitement in what life has to offer them…
You don't need a lot of tools, equipment or big spotlights to make that light shine.  Just pure enjoyment of the moment.
That light has been around for a long time.  It's nothing new.  We have it because it was passed on to us by those who came before us.
This was a small taste of  place, rhythm, culture and time.
Wherever you are, whatever your traditions and gifts, let you light shine!
.