Missionary Daze Collage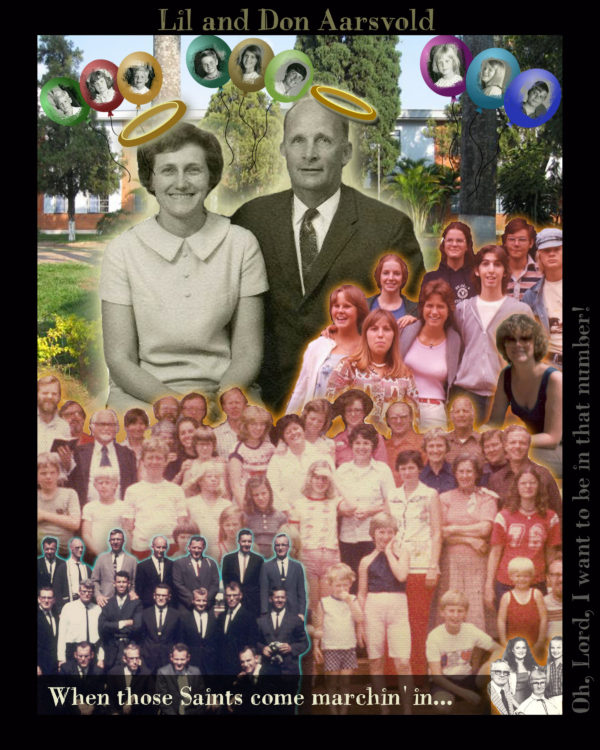 I made this collage celebrating the years of service given by Don and Lil Aarsvold who were houseparents to the missionary kids in Brazil in the 1960's and 70's.  Many of the mission families are converging in Minnesota this weekend to celebrate Uncle Don's 90th birthday and we were asked to make a page for a book that would be presented to him.
See the full story on my Brazil blog:  Biels in Brazil.