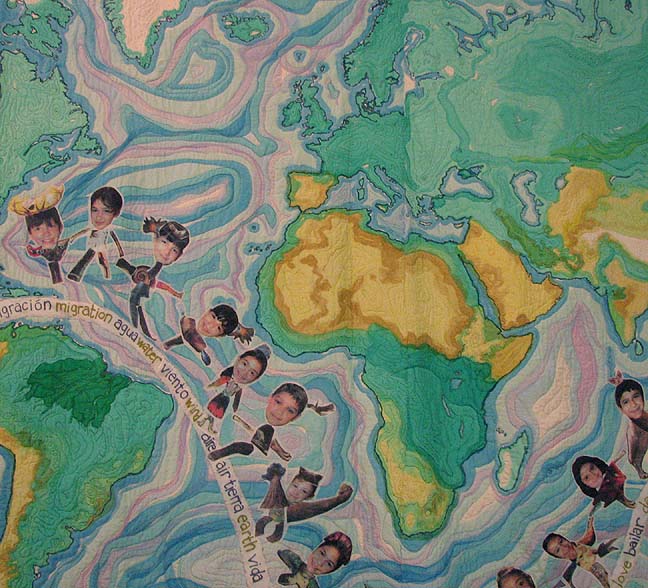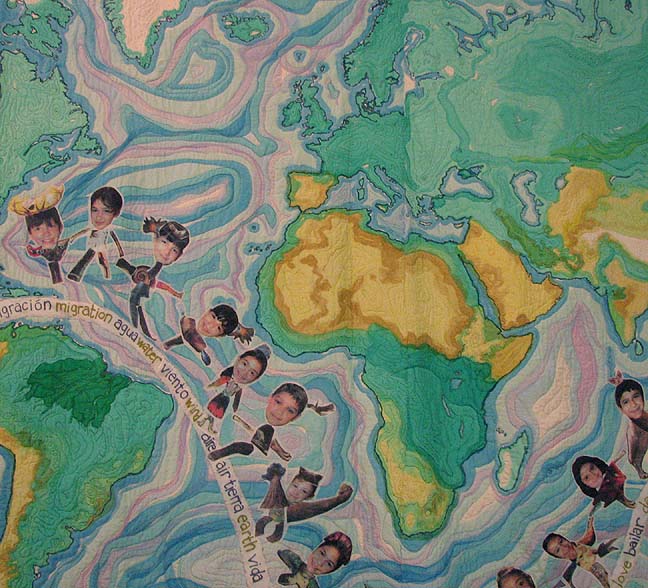 Commissions can be tough projects for artists.  There is always the fear that the customer will not like what you end up with or that the artist will not enjoy the  process.  The perfect balance is finding clients who are flexible enough to let the artist do what they do best, yet who can give input and direction into the project as well.
I have been fortunate to have had a benefactor in the form of Joyce Levy, a wonderful supporter of the arts who engaged me in several projects over the years, from the days when I was still green in the quilt world, until most recently when she encouraged her father, Sidney Levy, to have me make a textile out of his tie collection.  Click on their names to see more about those projects.
Having these commissions allowed me to spend the time I needed to explore new ideas and techniques.  For example, Sidney's Ties took about five months to complete.  I would not have been able to afford investing this time in a piece without being paid.  When Sidney and I started discussing the project, I asked him for a budget and he told me to go until it was finished.  What a rare opportunity!  I am so grateful and honored that both of them invested their trust in my abilities.
The largest commission I did was a joint project with Allison Svoboda.  We worked on three queen size panels for a bi-lingual elementary school in Chicago, Inter-American.  The project was funded by the Chicago Cubs and I was paid $5,000 to do the quilting.  Allison painted on silk and did collages with kids from the school. We worked very well together and I enjoyed the process of collaboration as well.  I am definitely interested in more opportunities like that.  You can see our quilts here.
If you are interested in placing a commission, here are some tips that might help in a discussion:
Look at the other photos of my work.  Do you like what you see?
I charge $20/hour.  What is your budget?  A very simple quilt would take at least 40 hours, so around $800.
Quilting can take as much time or longer as assembling a quilt.  I can do both hand or machine quilting and both produce very different looks.  Closer stitches produce a sturdier quilt and add texture.  Or, the quilt can be farmed out to a local long arm quilter for finishing.
Do you have a color palette you like or want in your piece?  Are there meaningful fabrics that you already want to incorporate?
Will the piece be hung on a wall or will it be a functional quilt?  Are there specific dimensions?
Will it be washable?
We start by asking these kinds  of questions and then I submit ideas based on the what I think I can do within the budget.  I like to incorporate a lot of handwork, but that is time-consuming, so it all depends on what the customer is willing to pay for the time invested.
Payments are normally split into three: a third upfront, another third about half way, and the balance at the end.  I send digital photos of the progress and ask for input and direction along the way.
I have done smaller commissions like making pillows and hats for people, but don't really enjoy them unless they are interesting.  I can't do garments or zippers, although I have ideas for both down the road.
I will happily look at any proposals and see if the tasks are within my abilities.  I would absolutely love to find more Joyce and Sidney types out there!
.