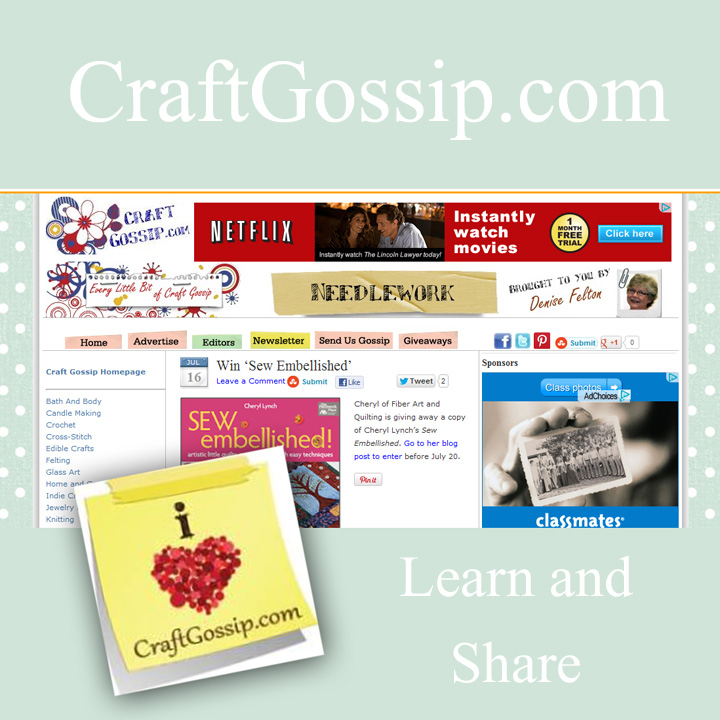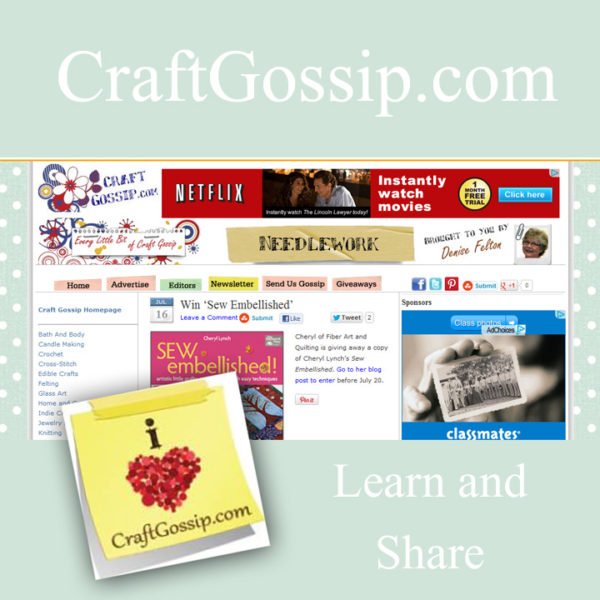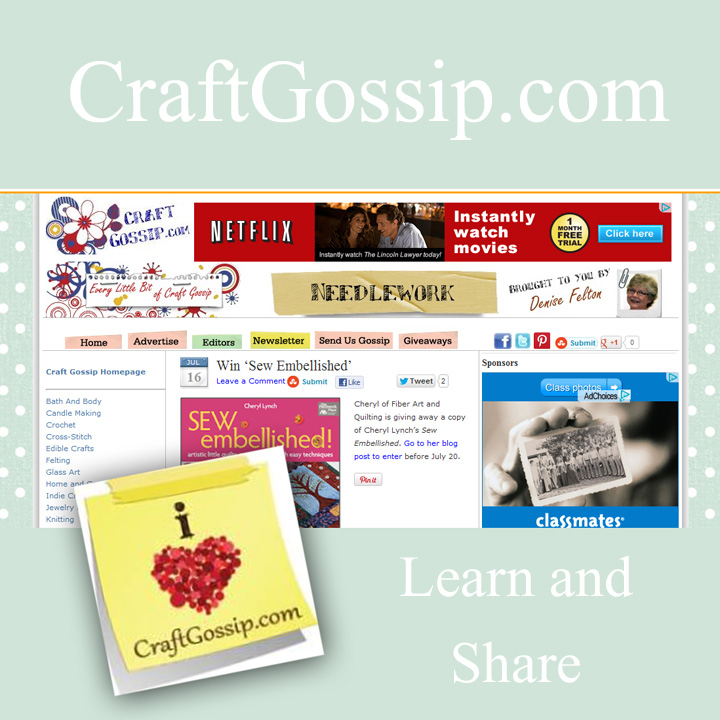 There are soooooooooo many craft blogs out there!  How to wade through them all?  Over time, they can kind of start looking like each other and become boring.  CraftGossip can help!  Their editors wade through the muck and pick the best craft news to share with you.  Quick and easy: a photo, a short description and a link.  The great thing is that they cover a broad range of interests so that almost anyone who is interested in the craft world will find tutorials and information that they like.
AND, they are friendly and approachable.  They WANT to get to know you!  Denise Felton, editor of the Needlework column, has been a great support over my endeavors for years now.  If you make things that can fall under the broad definition of "craft", find the right editor for you, introduce yourself and start a relationship.  If you are a reader, use them as a resource, follow them on Facebook, connect on Pinterest and so on.  Have crafty kids?  They have loads of projects that can lead to family or neighborhood fun!
Look around and if you see a link that you really like on CraftGossip, share it with us over here!