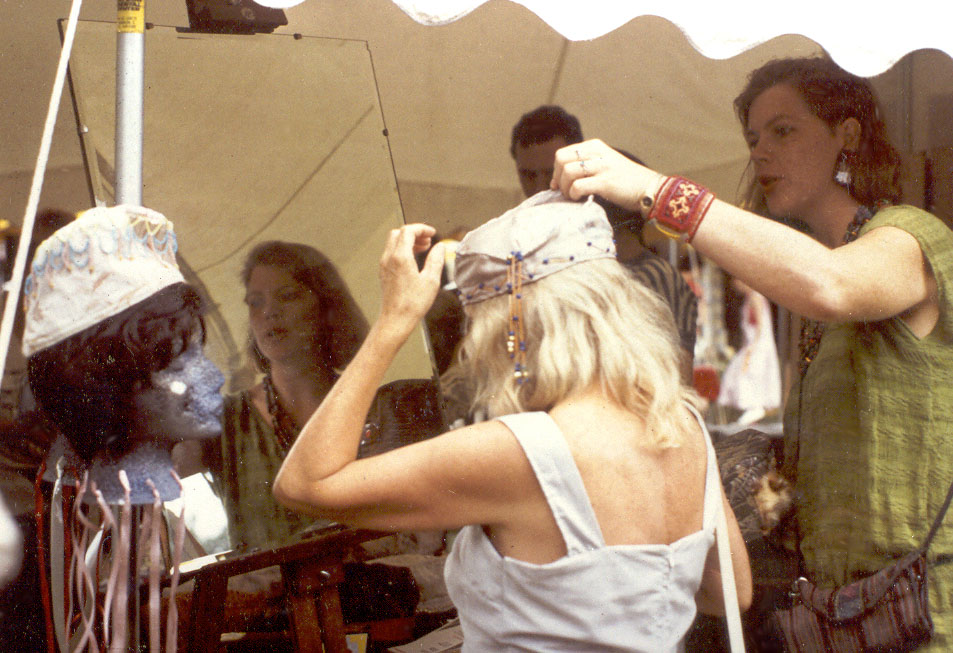 Festival in Chicago, selling hats, 1995
My first experiments with serious sewing began by making hats.  I find them fascinating across cultures and wear them.  I like to think that I learned how to sew by working with clay.  I had been working with clay and did a lot of hand building and although I had studied embroidery when I was young and taken a sewing class in high school, I felt insecure.  But, after making things with clay, I thought I could do the same thing with fabric.  Now, so many years later, I keep running into fiber artists who also love to work with clay.  There is a connection there somehow.
Eventually, I wanted to make something bigger and moved into quilts and textiles.  But, I still like to make a batch of hats now and then, especially if I can work textures into them.  The slide show shows some of the things I've made in the past few years.
[portfolio_slideshow id=632]