TAFA's Handmade Gift Guides
I've been blogging steadily and intensely over at TAFA's blog leaving me little energy to develop new content over here. I announce new members, write tech posts on shopping cart options, promote our TAFA Market and have put together several gift guides that point to some of the wonderful work being done by our TAFA members. It's all work that I enjoy, although laborious. Once an article is posted, there is about an hour of posting and promoting to our various social media sites. If you would like to keep in touch with that part of my life, do sign up for blog updates over there.
I launched TAFA in January of 2010 and have immersed myself in promoting the members intensely ever since. Although I am pretty tired of all of the hours in front of the computer, I am inspired daily by who they are and what they make. We now have over 500 members in 44 countries and I just love the idea of all of these people working away in their studios or workshops creating beautiful work that has so much social importance. I believe firmly that creating things by hand is good for the spirit, for the environment and for the world. Most of our members are women which adds extra significance to these products as they translate into income that supports livelihoods and families. We come from all walks of life and have different needs. Some live very simply, tolerating hardships that come with limited life choices while others are paying for mortgages or putting their kids through college. Whatever the circumstance, it gives me great pleasure to promote them, encourage them, and walk this road with them.
I hope that you will explore some of the posts that I have written and follow the links to learn their stories. Engage with them and get to know them! They are a wonderful group! And, share their links and sites with your friends. Help us get some viral action on something that truly has value.
To see the full Gift Guide list with the latest posts, click here.  Click on the images below to visit that guide: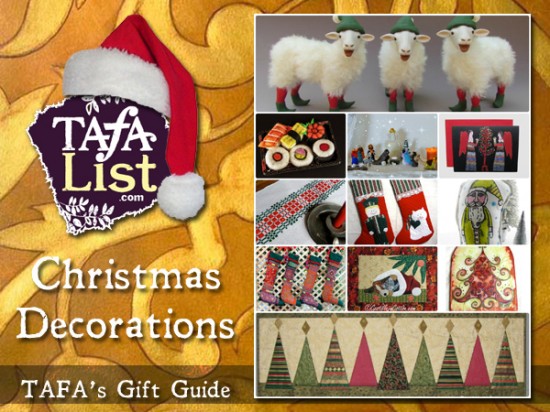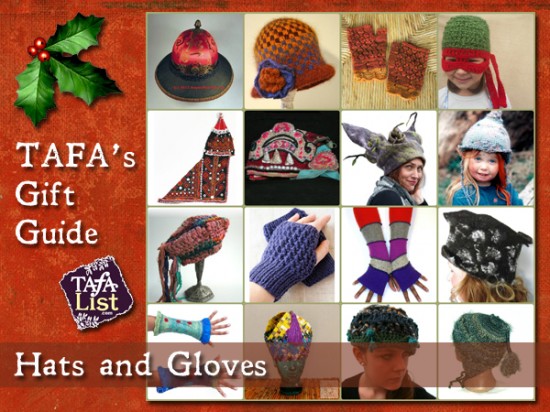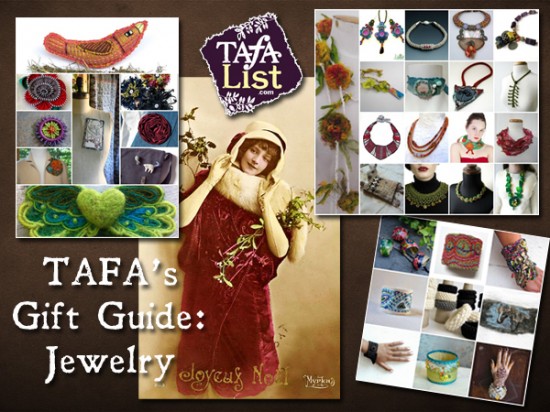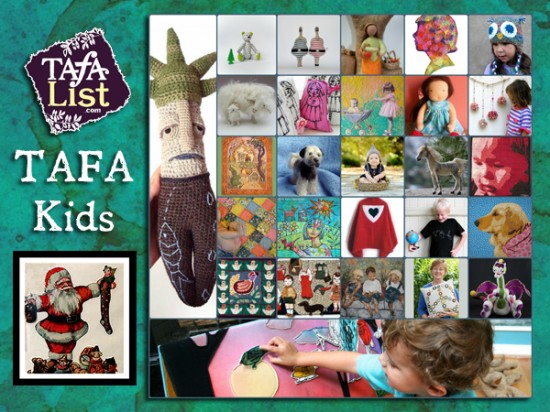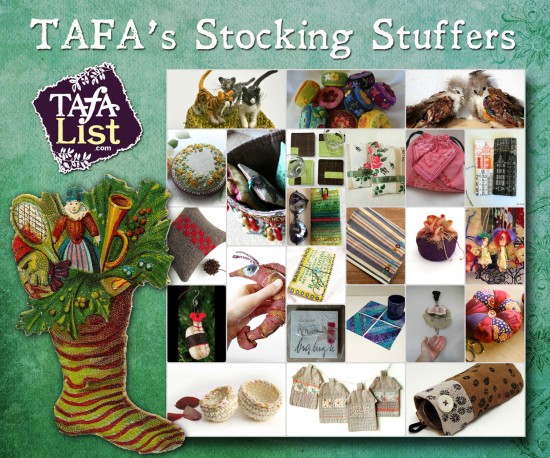 Supplies and Tools Directory
Finally, I spent 12 hours putting together a directory of our members who sell textile related supplies, tools, patterns and kits. If you are a do-it-yourself type person, you will find an interesting and unique source for hand dyed yarns, embroidery threads, fabrics, hand made tools, textile stamps, quilting, felting, and embroidery kits, and patterns for many different projects. Explore the list and know that in supporting these sources, you are giving an alternative to the big box suppliers out there who often have questionable practices in how they do business. Click to visit:
Happy holidays to all of you!
Support the handmade lifestyle!