Me in Brazil, 1963
Remember the joy of receiving gifts as a child?  If you were lucky to be well-loved like I was, you got some great gifts that marked your childhood with those moments of unsurpassed joy.  For me it was several different dolls, art supplies, my first bicycle, a cassette player where I could play MY music and so on…  As an adult, it feels a little more awkward to embrace the limelight, especially when the good will comes from people you have never met personally.  Why is that?  Perhaps there is a worry there that then we owe something back?  That we don't deserve it?
Well, last week I celebrated my 51st birthday and those of you who are on Facebook, know that you can get bombarded with Happy Birthday! on your page.  I wasn't sure what the protocol was, but I tried to answer every good wish with a comment, which took a couple of hours.  Yes, I have a lot of "friends", somewhere around 750 the last time I looked.  Then, in our private Facebook group, one of the members posted something like "Rachel! Do NOT look at this!"  She wanted to organize a group gift for me with the other members.  How could I NOT see it?  I have my settings set to send me an email whenever someone posts in our group.  I tried to keep my eyes shut, but it just didn't work….  They did what we call in Portuguese a "vaquinha", a little cow.  How that word ever came to mean this, I don't know, but it's a group contribution towards a gift.  I can't think of the English word for it now….  🙂
Several donations hit my Pay Pal account and I was to buy something that I wouldn't otherwise.  I struggled with accepting it, but then I thought about how much I love this group and how hard we have all worked to make it a wonderful place for us.  So, I picked something that I really wanted and that was representative of what we do: a new book called Textiles: The Art of Mankind.  (Clicking on the title will take you to Amazon where you can read reviews and see some of the inside pages.)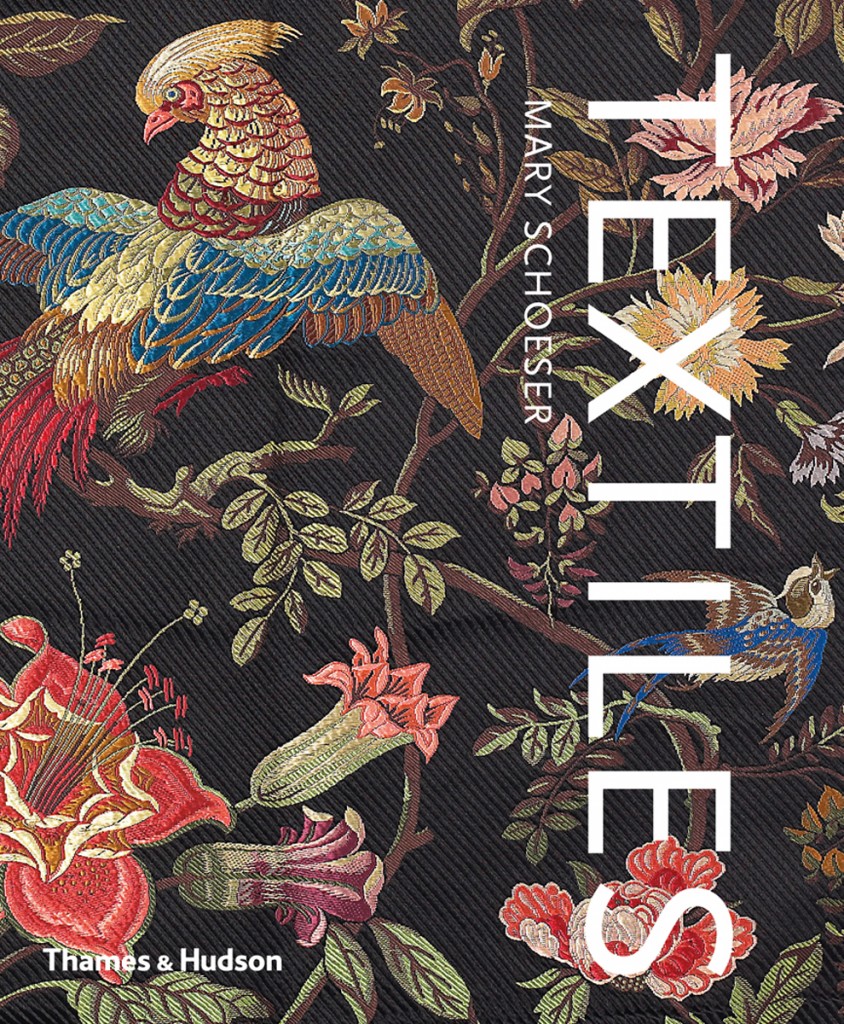 The book arrived and it is AMAZING!!!!  It has over 1000 illustrations showing historical and contemporary textiles from around the world.  I haven't had time to explore it much yet, but as you can see from the table of contents, it promises to be a source of inspiration and a resource for me for years to come: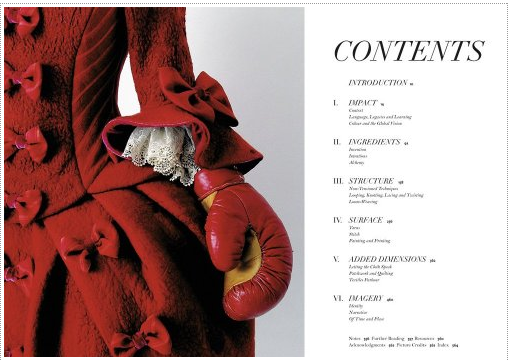 The sections are: Impact, Ingredients, Structure, Surface, Added Dimensions, and Imagery.  It's a visual feast and has thoughtful written content, so I am excited to learn and enjoy it in the months ahead.  The cover surprised me: it's actual brocade fabric!  It glows in the light and has a yellow ribbon that can be used as a page marker.  This is a serious book, beautifully made with a brick load of content.  One of our members announced that when she got her copy, she dropped it on her foot as she unpacked it and limped around for days.  I was very careful when I opened mine!
The one thing that I found strange is the title: The Art of Mankind.  ?????  'Mankind' seems such an outdated term given that so much of the textile industry is currently propelled by women.  I would guess that 95% of TAFA's members are women and that a great majority of the designers, artists, and workers in the textile industry worldwide are probably women, too.  Why not The Art of Humankind?  Or, just simply "The Art of Textiles".  Perhaps it will be explained in the book, but it's something that jumped out at me right away.
I haven't had the time to explore the book in-depth yet, but I did take a look at the index of artists in the back and was pleased to see several TAFA members: Boisali Biswas, Clairan Ferrono, and Anton Veenstra, along with other artists whom I admire.  I'm sure there are others whom I didn't catch but the type is pretty tight and tiny for my tired eyes…
I also renewed my National Geographic Magazine subscription and will also renew the same with Fiber Art Now Magazine.  So, I am getting loads of goodies from these dear cyber friends.  Friends?  Yes, even though we have never met in person, I do consider them to be my friends and this to be my community.  I am sure that many of us will meet someday and that when we do, we will recognize each other and embrace each other as traveler's of the same path.  Meanwhile, I want to publicly thank the members who contributed towards making my birthday so special.
Click on the image to visit their member profiles on TAFA:
dbk design arts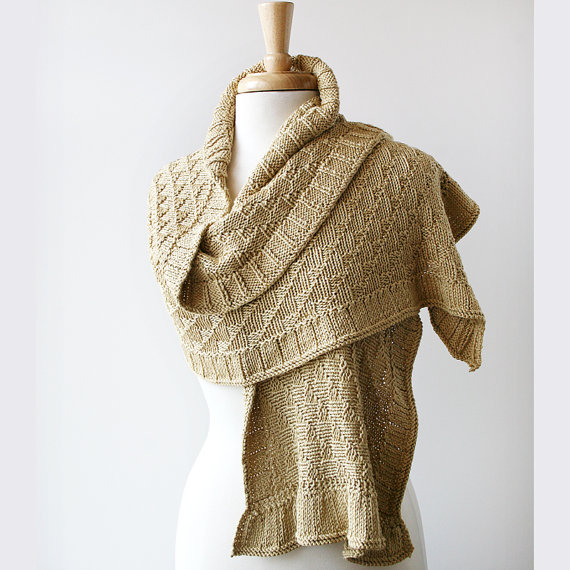 Elena Rosenberg Wearable Fiber Art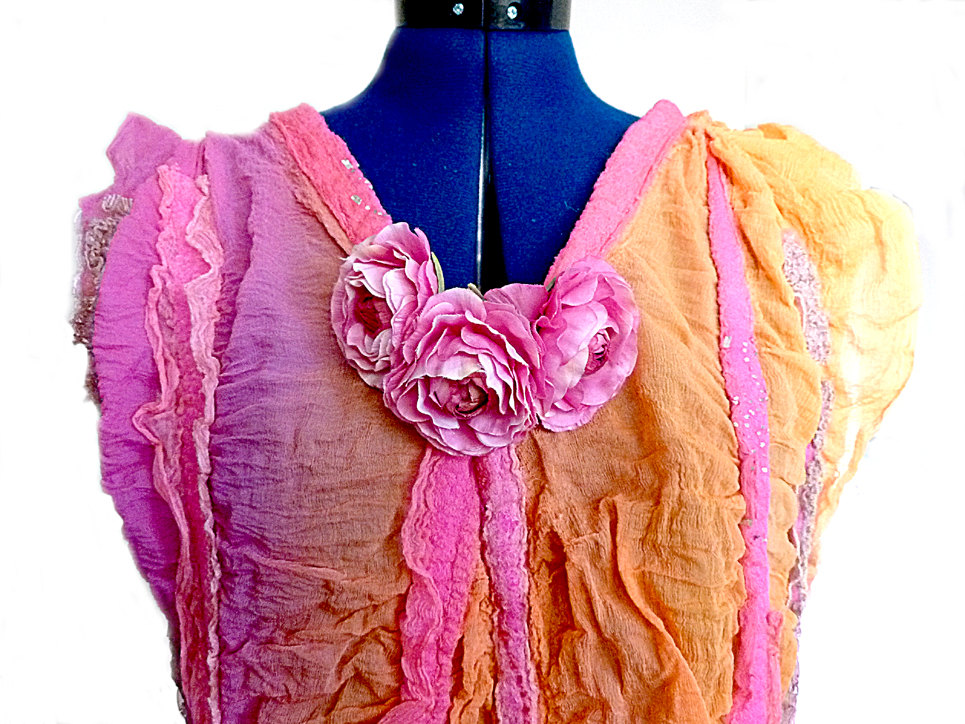 Fearless Fiberworks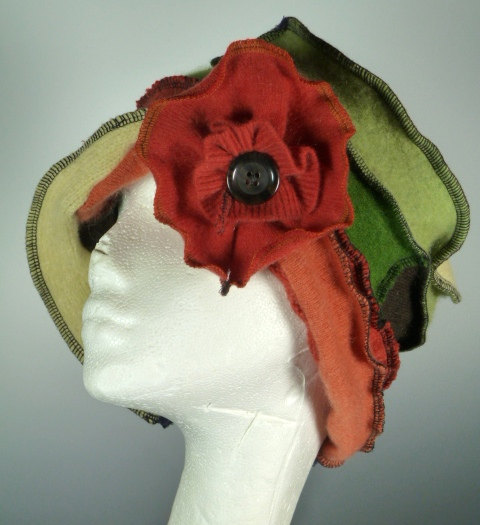 Pamela Penney Textile Arts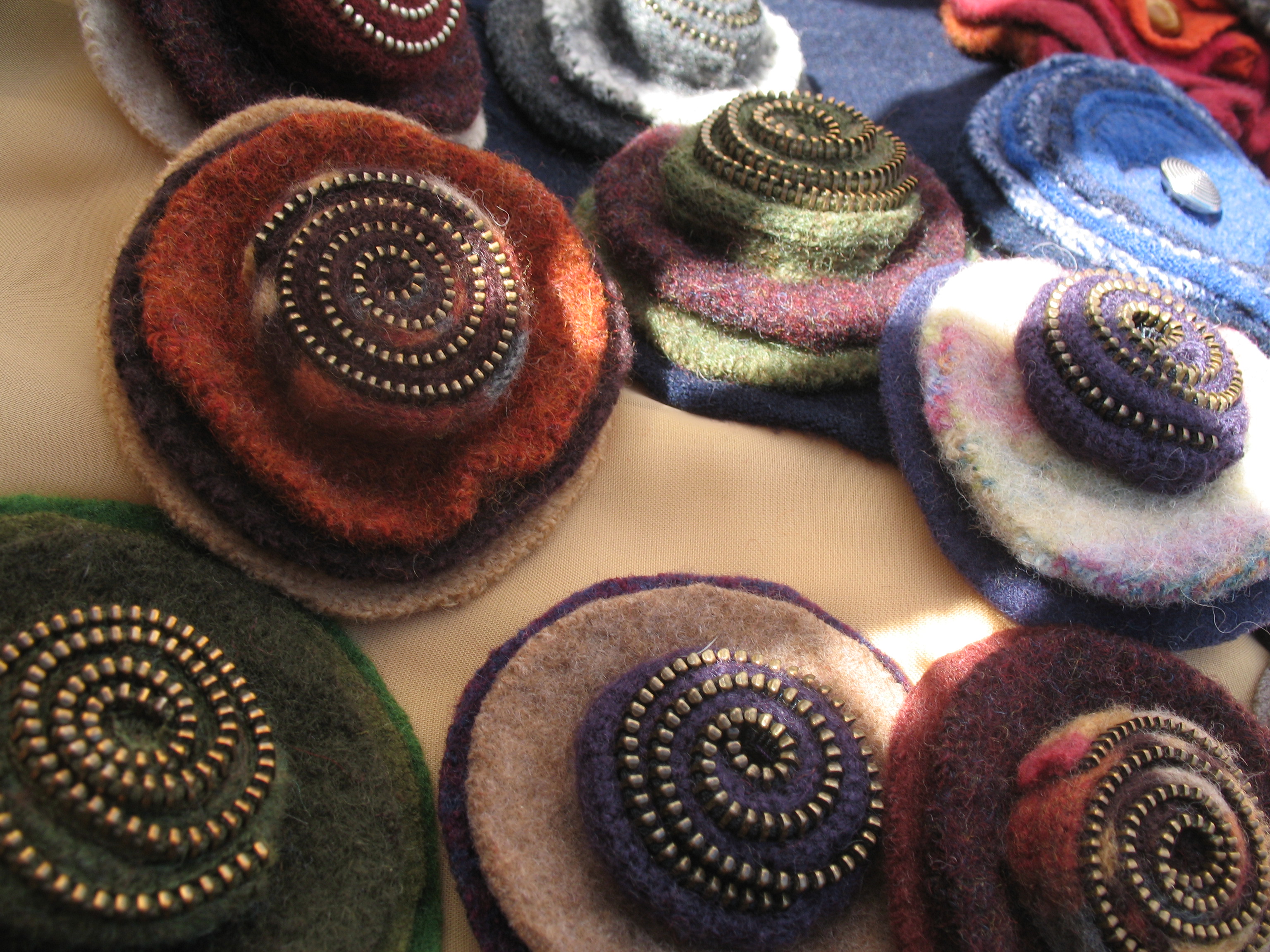 Feltwerker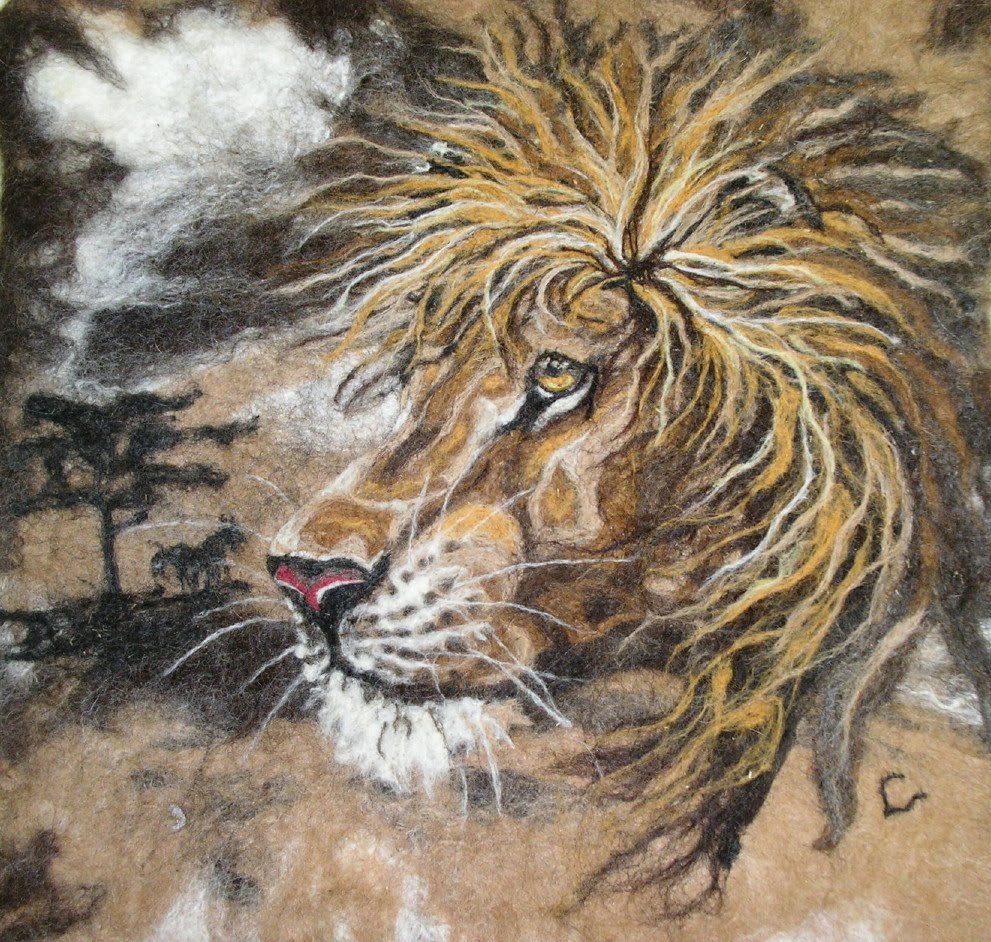 Cloverleaf Art and Fibre
ColourSpun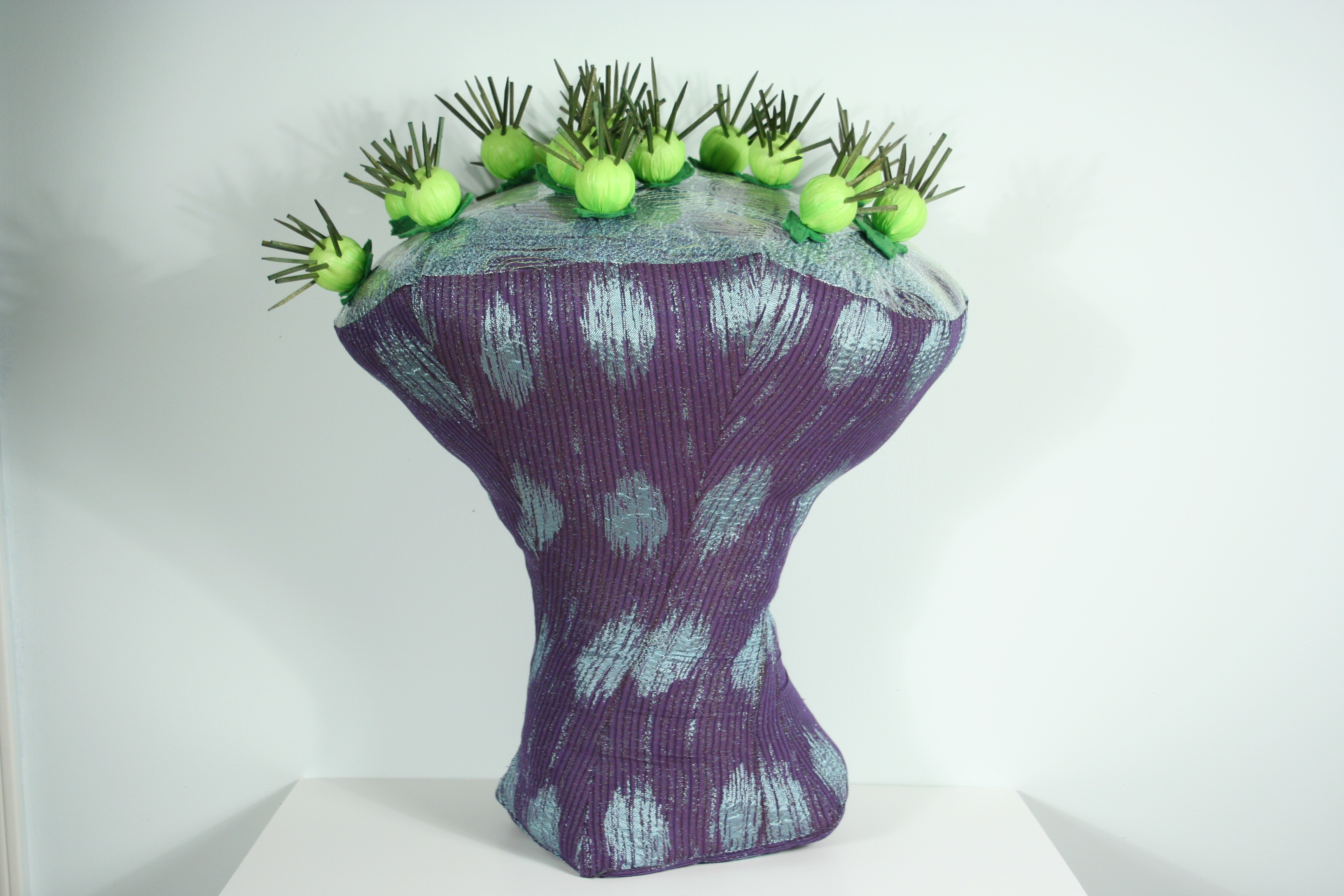 Leisa Rich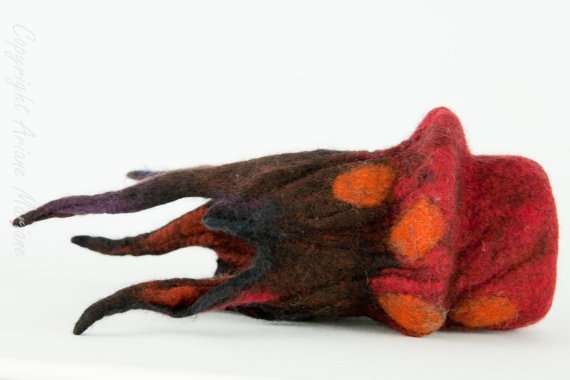 Ariane Mariane
Cat Brysch Creations Studio
Aren't they all just beautiful?  Someday we will publish a TAFA book, too!  I already see it in my mind's eye….  So, these members gave me something tangible and gorgeous which I will treasure.  But, many others have also given so much to both me and the group as whole.  They have given of their time, participated in our forums, helped other members, supported the site financially, and told others about us.
We are celebrating TAFA's 3rd birthday this year.  I have worked hard these last three years, investing almost all of my time and energy to grow our organization and to address member needs, but without each other, we are nothing.  So, I humbly accept this birthday gift within the context of the larger group gift.  Each of us comes to the table with different abilities and strengths and the combined knowledge, skill, and support is truly the biggest gift that can benefit all of us.
I am so honored to be a part of TAFA and thank each of our members as we move forward into our 4th year.  We will continue to grow and define what TAFA means to us as a group.  And, of one thing I am certain:  each of us is a gift to the world!  So, when we look at how we give, we can also embrace that we each receive and this makes me happy indeed!
Happy birthday to all of us, TAFA!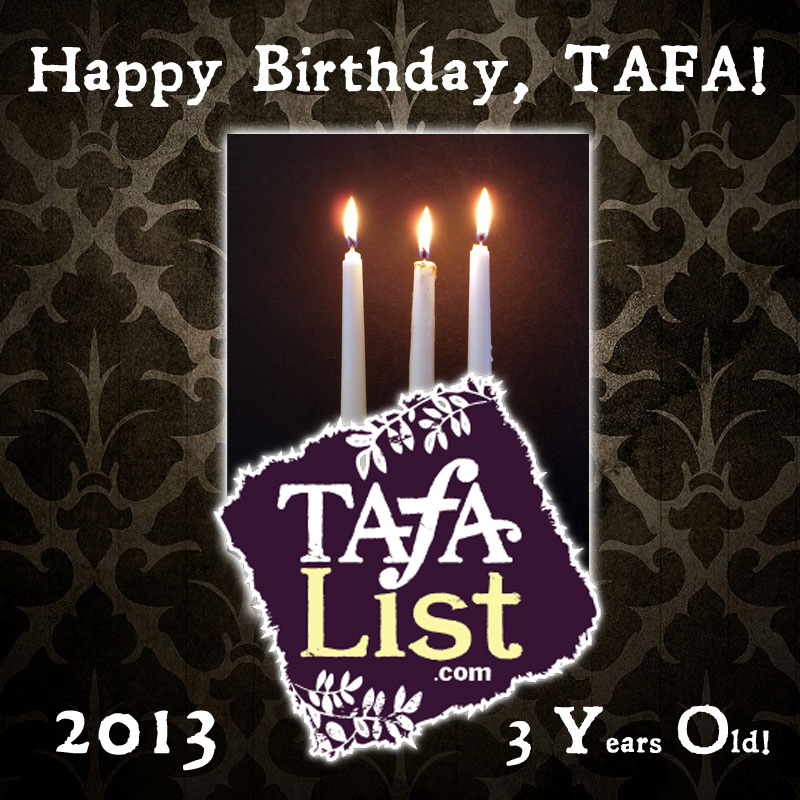 Are you in Textiles: Art of Mankind?  If so, leave a comment with the page number so that we can look you up!